Welcome. Celebrate this step as you take care of yourself by showing up today.
Step 1|Watch your class live
Click on the red button above to join during the live class.
Weekdays: MONDAY - FRIDAY 8 am - 9 am/pacific time
Please note that you will only be able to join a live class after Denise Minter opens the classroom.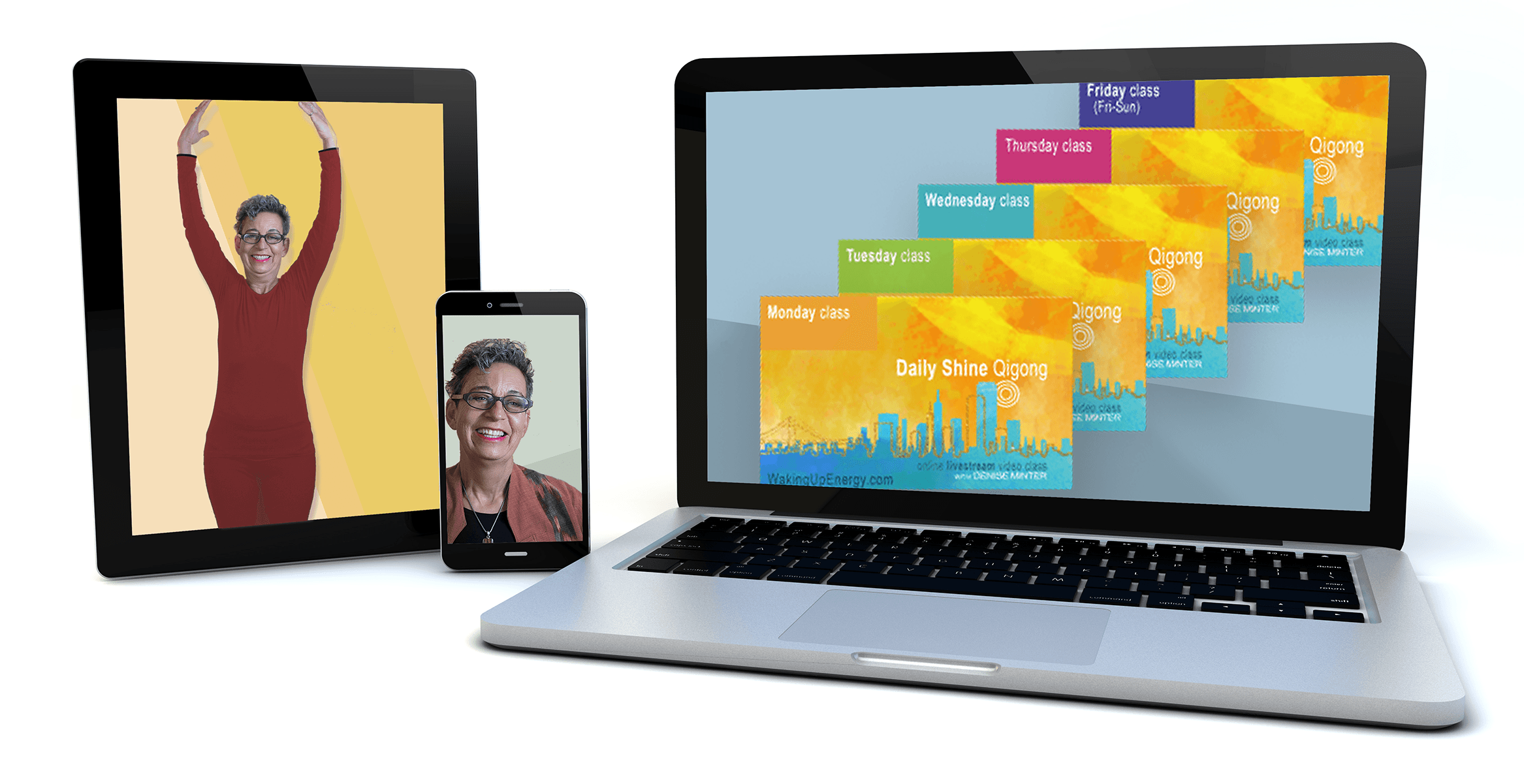 Step 2 | On Demand Video Library
for anytime practice
Step 3 | Let's Talk
Interactive Q&A
At least 2x month at 9am/pacific time, we have an interactive session where you can ask Denise questions. Plus we share tips.
To attend -- Go to your class link for "Today's Live Class" Link on the scheduled day/time.
Learn more about Let's Talk.
30 minutes.
"A daily QiGong practice brings body, mind, and heart into balance, to prepare yourself to shine Through your day." Denise Minter