Welcome. Celebrate this step as you take care of yourself by showing up today.
Step 1|Watch your class live
Click on the yellow button to join during the live class.
Weekdays: MONDAY - FRIDAY 8 am - 9 am/pacific time
Please note that you will only be able to join a live class after Denise Minter opens the classroom.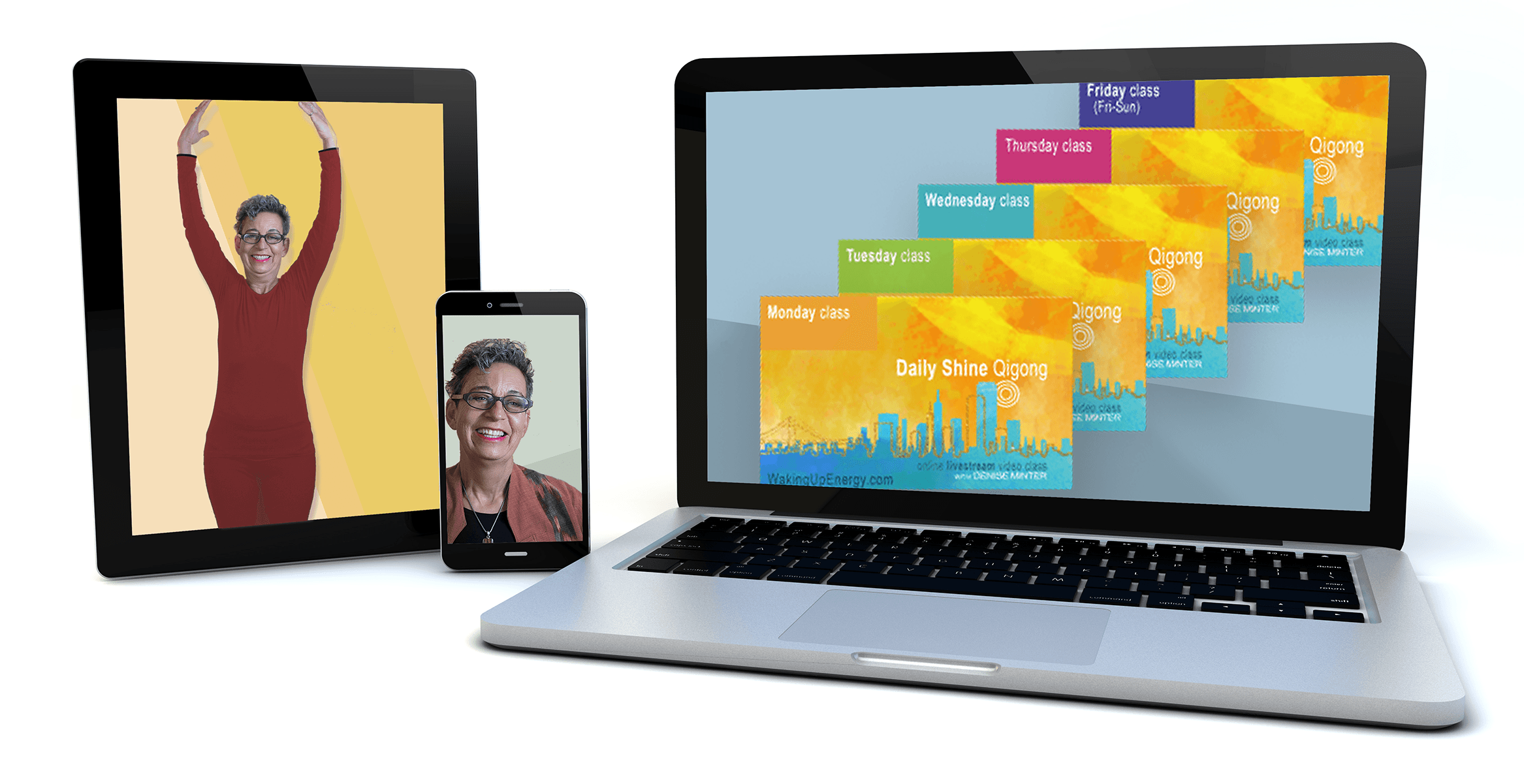 Step 2 | On Demand Video Library
for anytime practice
Relax. We have 2 weeks of live classes recorded for you. Click here or on the photo to choose any DAILY SHINE Qigong Class Recordings for your one-hour practice 24/7. Let's go to the Qigong Video Library now.

 
Step 3 | Let's Talk
Interactive Q&A
Right after live class on most Fridays (at least 2x month) at 9am/pacific time, we have an interactive group where we discuss our practice and share tips. Join the Today's Live Class Link to connect. Learn more about Let's Talk. 30 minutes.
Save the Date:
The NEXT Live Video Conferencing with Denise.
Stay after school and speak with your teacher.
Friday, January 5, 9 am/pacific time.